ZK-BBZ Auster J/5F Aiglet Trainer (c/n 2772)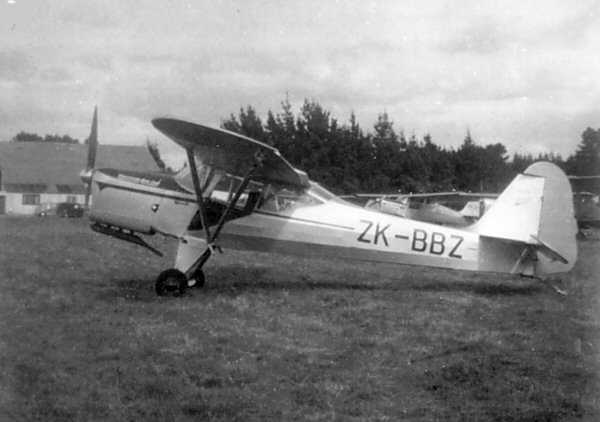 Imported through British Aircraft Ltd in 1953 for the Canterbury Aero Club. After several
later owners it forced landed in January 1965 at Tiriaukuwa after suffering a loss of engine
power. The damage was extensive and the registration subsequently lapsed. The aircraft
is now reputed to be under restoration at Roleston.