ZK-BBT Auster J/5F Aiglet Trainer (c/n 2756)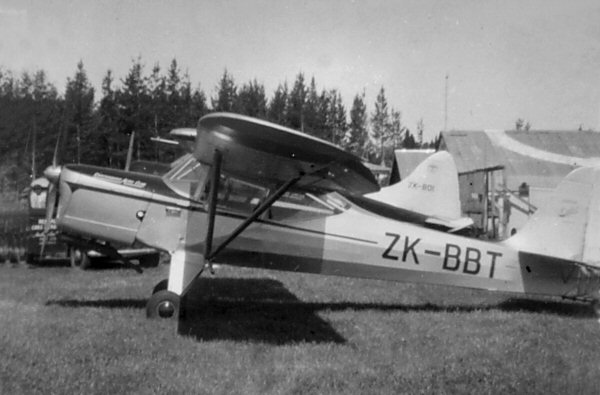 Registered in April of 1953 to the Canterbury Aero Club, where this shot was taken.
The Beaver in the background is ZK-BDI. Unfortunately, less than a year later (on
7 feb 1954) ZK-BBT crashed into a range of hills some 7 miles SE of Blenheim. The
resultant fire demolished the aircraft and killed the three on board.