ZK-BBJ Douglas DC-3CS1C3G (c/n 16962/34222)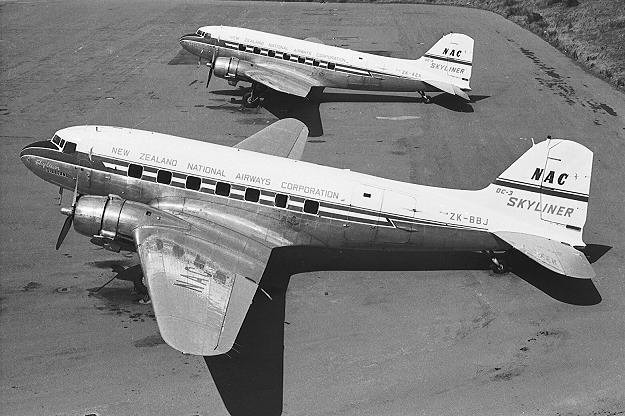 The above image was taken by David Molesworth from his favorite vantage point on a hillock
overlooking the apron at Wellington, Feb 1967. It depicts ZK-BBJ after conversion to so=
called 'Skyliner' status. My own very grainy shot below predates that by a dozen years or so.
This aircraft was ex RNZAF NZ3552. It was released to NZNAC on 15 July 1952. In 1954
it was converted to 'Skyliner' standard and named 'Gisborne'. Leased to Alpine Helicopters in
1970. Sold to Fieldair in 1972. After being used as a topdresser it was sold to Speedlink
Freight in 1980. Finally to North Shore Helicopters in 1993. In April 1994 it was ferried from
Auckland to Cambodia to operate with a New Zealand company carrying out contracts in that
country. Reported to be in Kenya in 1995. Further details unknown.