ZK-BBB de Havilland D.H.82A Tiger Moth (c/n 3406)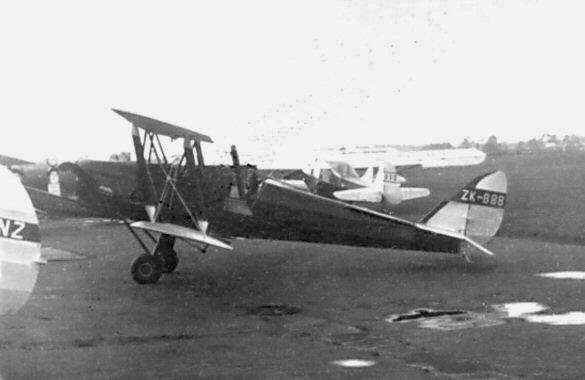 Another truly woeful image. This Tiger was operated by the Auckland Aero Club among
whose fleet it reposes here. However, this is a very old and rare Tiger, being the pre-war
G-ADOM. It was impressed into service in September 1940 as BB679 and became
G-AMRC when re-civilianzed in 1952. It shipped out to New Zealand in June of that year.
It was written off in a rather bizarre accident on 22 April 1956 when the tailskid fouled a glider
towrope at Ardmore aerodrome, resulting in its crashing and being damaged beyond repair.