ZK-BAY Grumman G-44 Widgeon (c/n 1362)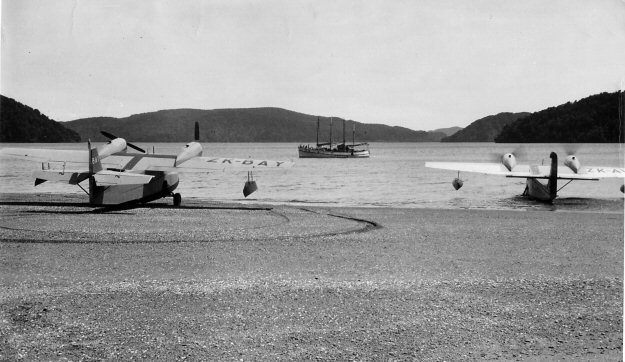 Here's ZK-BAY of Amphibian Airways in company with ZK-AVM in 1952. It was the
second Widgeon acquired by the fledgling outfit. This machine was actually built as a
Grumman J4F-2 (BuAer 37732) which was delivered to the Royal Navy as Gosling I
FP462. It was civilianized as N9236H (probably in the UK) and shipped to New Zealand
in mid 1952. It was absorbed by Mt Cook Airlines in 1967 when they took over Tourist
Air Travel, who, in turn had gobbled up Amphibian Airways. Unfortunately, on Christmas
Eve of 1970, ZK-BAY crashed on the Waitemata harbour killing all five people on board.
The blurry shot below was taken at Christchurch in 1954.