ZK-AMN Short S.45 Solent 4 (c/n SH.1558)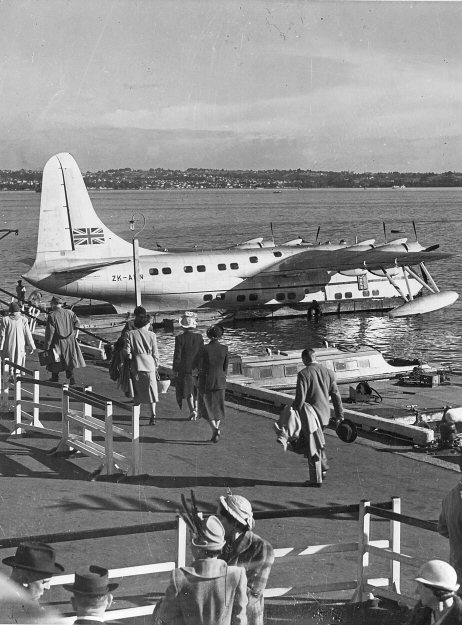 This evocative shot received from Tasman Empire Airlines in 1951 shows that,
yes, folks really did fly flying boats in those days. Note formal dress of pax.
This craft was also sold to Aquila Airways in 1954 and followed the same fate
as that of ZK-AML.