ZK-AMK Short S.25 Sunderland III (c/n ML795)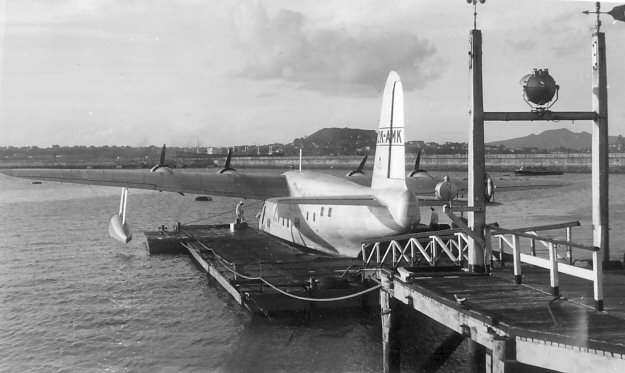 Here's a shot taken at an even more oblique angle than that of ZK-AMH....almost dead astern,
in fact! However, this is a somewhat rare bird, being the last of the four Sunderlands for NZNAC
(ex NZ4104) and was not often photographed. On the shot below the titling on the upper fuselage
denotes that it was operated by New Zealand National Airways Corporation. It was named
'Takitimu' although neither of these shots is good enough for that to be apparent. The aircraft
made its final flight in 1950 and was then scrapped.