ZK-ALZ Lockheed 18-56 Lodestar (c/n 2104)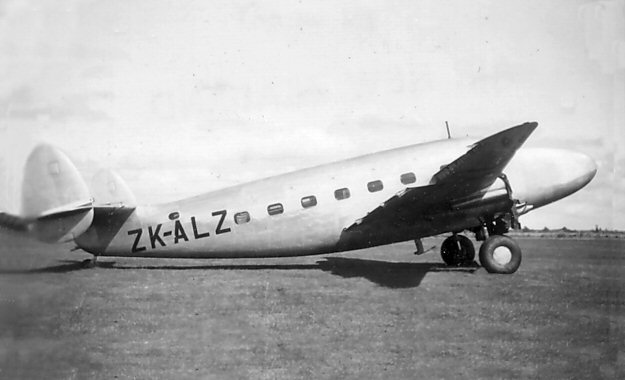 This Lodestar was originally built for the Netherlands East Indies Air Force as LT-909
and escaped to Australia ahead of the Japanese advance. Here it was impressed into the
USAAC as a C-56B-LO with the call sign of VHCAC. It was civilianized as VH-ARY
and was exported to New Zealand in 1946 for NZNAC. Unfortunately it was severely
damaged by fire at Palmerston North (where this photograph was probably taken) before
it could enter service with NZNAC as "Korire". The burnt out fuselage was sold for
scrap. A complete history of this machine may be found at:
http://www.adastron.com/lockheed/lodestar/vh-ary.htm
.