ZK-ALO Miles M.14A Hawk Trainer III (c/n 332)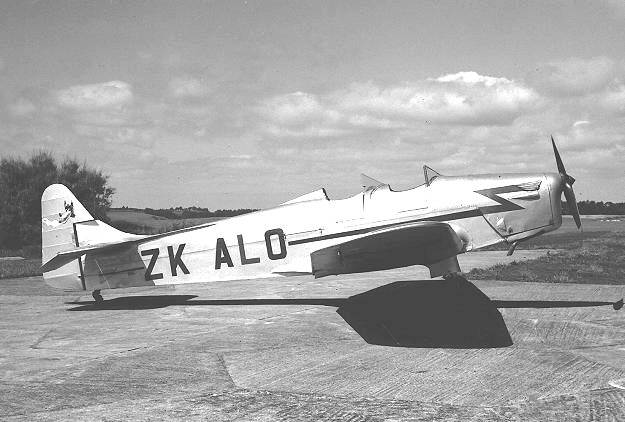 Four Miles M.14 Hawk trainer IIIs were imported into New Zealand before the outbreak of
WW II (ZK-AEX - ZK-AFA). Two pranged and so, in the event, only two were impressed
into service with the RNZAF as Magister Mk 1s. Just as the civil Rapide became the Dominie
when it donned uniform, so the Hawk Trainer became the Magister. Either handle is acceptable.
Anyway, this machine was built in 1937 as G-AETL and was exported to New Zealand for the
Otago Aero Club as ZK-AEY in 1937. It was one of the two impressed into the RNZAF, and
became NZ586. It returned to the Otago Aero Club in 1946. ZK-ALO was damaged beyond
repair in an accident at Waharoa in 1956 whilst on the strength of the Piako Aero Club, and
withdrawn from use. It was then totally written off when a gale collapsed the hangar that the
aircraft was being stored in. Its remains were presented to MOTAT in 1966 to used to assist
in the restoration of ZK-AYW. The shot above is by James Dyson (via David Molesworth)
and was shot in the mid 1950s. My own image below depicts the machine slightly before that
period whilst it was still wearing its spats. These fairings were often removed as mud would
accumulate in them if operated from muddy, grassy fields.