ZK-ALG Waco UIC (c/n 3820)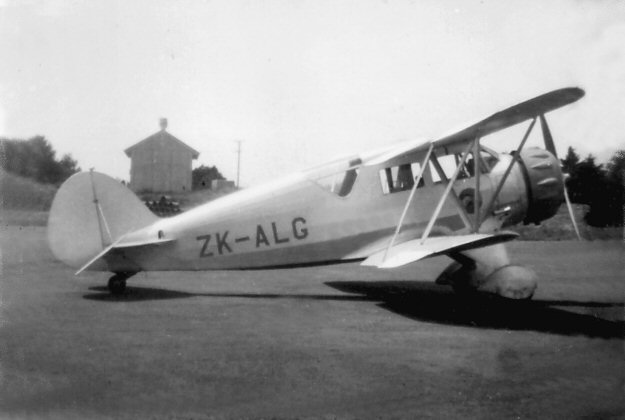 This elegant biplane was first produced in 1933. This example was imported new in that
year as ZK-ADE. for the Wellington Aero Club. Like most civil aircraft, it was impressed
into RNZAF service and became NZ574 for use with the Communications Flight out of
Rongotai. At war's end it was sold to the Tauranga Aero Club as ZK-ALG with whom
it was working when this shot was taken. It then passed to the Northland Districts Aero Club
in 1955. ZK-ALG crashed into Whangarei Harbour on 29 September 1957 after engine failure
on take off, killing one of the passengers. The aircraft was a complete write off and after the
remains were removed from the harbour they were burnt.