ZK-ALA Waco UOC (c/n 4336

)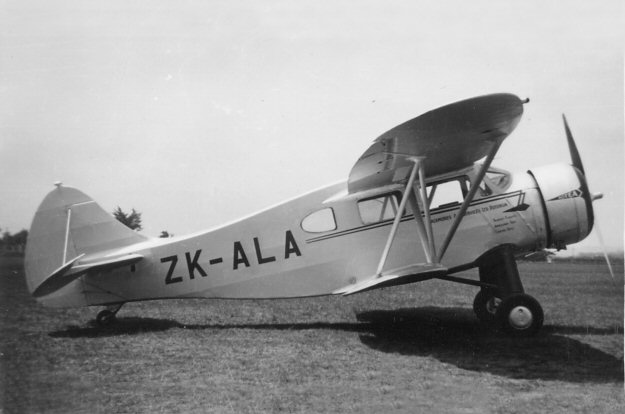 This was the former ZK-AEL and NZ575. Declared surplus to RNZAF requirements in 1946,
it returned to the Marlborough Aero Club at Woodbourne. It was sold to Blackmores Air
Services "as is" following an accident. They repaired it and used it on tourist flights at Rotorua.
The shot above shows it in Blackmore's service. It went to James Aviation in 1951 when
Blackmore's company was taken over. In 1958 it was restored and displayed in a transport
museum housed in one of the hangars at Rotorua Airport. This museum collection, including the
Waco, was exported to Coolangatta, Queensland in September 1959. The Waco is now believed
to be in storage in Camden, NSW. It was reputed to have been sighted as late as 2001 in a
hangar at Camden.