ZK-AKW Lockheed 18-56 Lodestar (c/n 2550)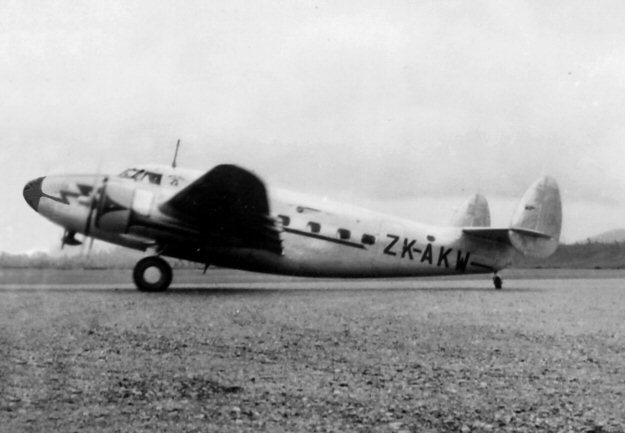 This aircraft was built as a Lockheed C-60A under a US Army Air Corps contract and given
the serial number 42-56057. It was shipped to New Zealand in 1943, joining the RNZAF as
NZ3515. After WW II it was sold to Union Airways, who named it 'Kopara'. It was trans-
ferred to New Zealand National Airways Corporatioin (in whose livery it is seen above) upon
the formation of that company on 1 April 1947. Some 4 years later it was sold in the the US
as N756, where it served for several years as an executive transport, and by 1966 had been
re-registered N7611.