ZK-AKV Percival P.10 Vega Gull (c/n K.63)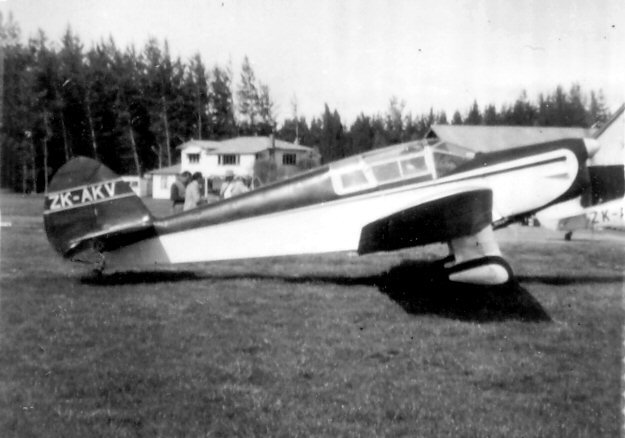 I would definitely like a better print of this rare old bird. (The one below is even worse!).
This machine was originally imported into new Zealand in 1937 as ZK-AFI. It "did its
time" as NZ571. Upon the cessation of hostilities it was sold to the Wellington Aero Club
in 1946 (in whose employ it is seen in the lower fuzzy image) as ZK-AKV. It then flew for
various owners until 1963 when it was withdrawn from use and ostemsibly broken up.
Turns out bits and pieces were salvaged by John Geary and it is currently stored in South
Auckland. Hopefully it will become the subject of a restoration project.