ZK-AKF Rearwin 9000-KR (c/n 654-D)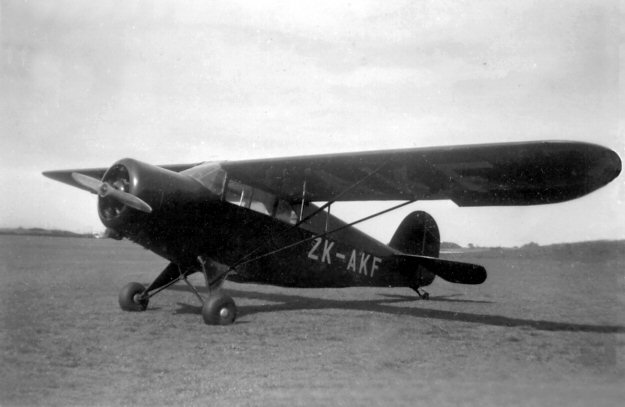 This shot is from Ken Meeham who advised at the time that the Rearwin was painted in an
attractive red with silver registration scheme. This aircraft was peviously VH-ADM and was
imported into New Zealand in December 1941 as ZK-AHM. Impressed into RNZAF at
Rongotai as NZ568 it was re-civilianized in 1946 as ZK-AKF registered to the Auckland
Aero Club. After a series of private owners it went to Early Bird Flying of Palmerston North
until about 1970, when it was dismantled and stored. It was then purchased by Rearwin
Syndicate of Auckland in 1989. It is presently stored in Auckland awaiting restoration.