ZK-AJN de Havilland D.H.80A Puss Moth (c/n 2204)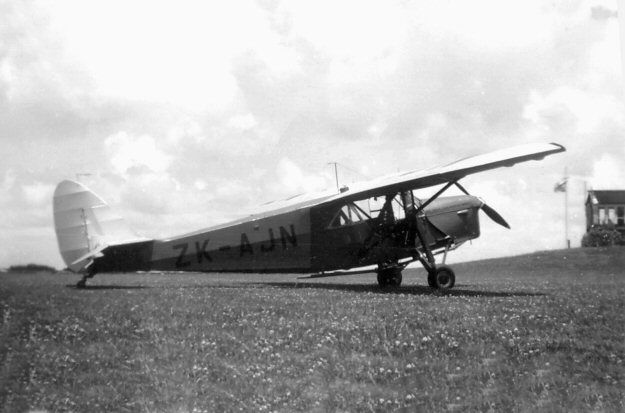 This shot was taken by Ken Meeham, circa 1953. He advised at the time that the
color scheme comprised of a medium/dark green fuselage with silver wings. Since
the registration was in black the contrast wasn't good, as the above shot will attest.
The machine was then owned by New Zealand's Civil Aviation Department.
This aircraft was built using the bits and pieces of ZK-ACB and ZK-ACX.
It has subsequently been restored as ZK-ACX and is currently on the New Zealand register.