ZK-AJM Lockheed 18-56 Lodestar (c/n 2555)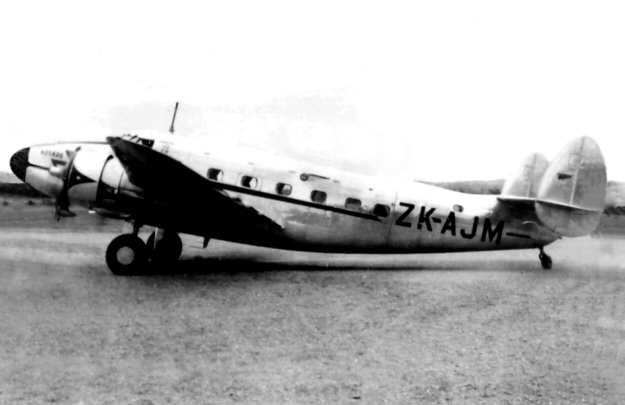 Built as C-60A 42-52062, this Lodestar saw service with the RNZAF as NZ3513. Sold
to Union Airways in 1946, it was named 'Kotare'. Transferred to New Zealand National
Airways Corporation when that entity was formed on 1 April 1947. My fuzzy shot is circa
1949. It was sold in the US in 1952 as N4836V. Later it became N611N owned by the
Union Sugar Corporation.