ZK-AJF Miles M.11 Whitney Straight (c/n 308)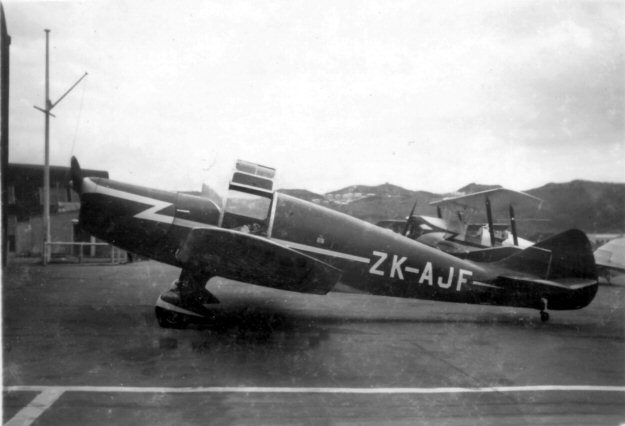 This aircraft was imported in to New Zealand as ZK-AEO in 1937 for the Canterbury Aero Club.
Impressed into the RNZAF as NZ576 during the war and re-civilianized back to the Aero Club
in 1946 as ZK-AJF. It was destroyed in a crash into an escarpment near Upper Terrace Road,
Loburn, Canterbury, about 11 a.m. on 26 June 1950 killing all 3 occupants.