ZK-AJE de Havilland D.H.82A Tiger Moth (c/n 83464)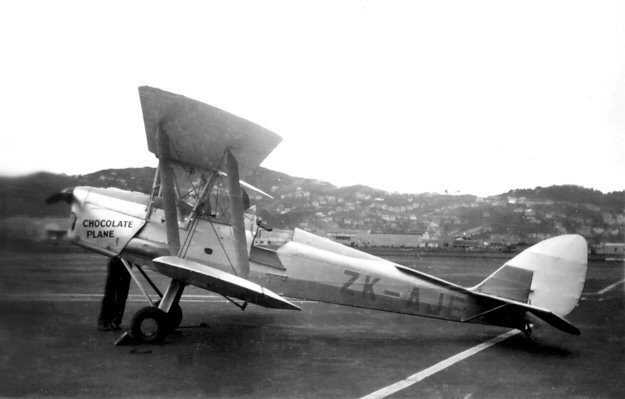 Previously NZ664. Built at Cowley, UK and assembled in NZ. Sold, post WWII to Otago
Aero Club in 1946. Written off after crashing into Otago Harbour on 5 June 1952. Just why
it was monickered 'Chocolate Plane' when this 1949 photograph was taken is not clear.