ZK-AIQ Lockheed 18-56 Lodestar (c/n 2554)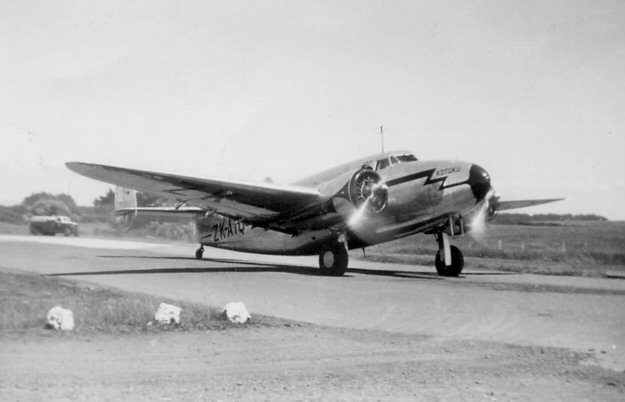 Neither the above or below shots are spectacular, although on the top one at least the
name 'Kotuku' can be discerned. Most of the Lodestars were sold off in 1952 where they
found a ready market in the US as exective transports. ZK-AIQ became N55K and later
N55KS when owned by the Kelly Springfield Tire Company of Cumberland, Maryland.