ZK-AGJ Lockheed 10A Electra (c/n 1127)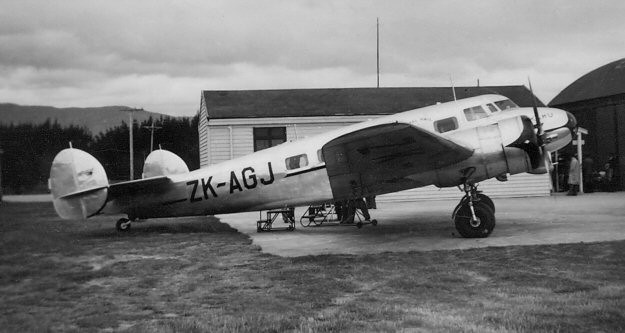 ZK-AGJ and -AGK were follow-on orders to the original three, placed a year later (1938)
with Lockheed. This aircraft was named 'Kahu' (barely discernable in this shot taken at
Wellington in the late 1940s). ZK-AGJ was lost when it crashed into Tauranga Harbour
whilst on approach to the airport on 19 April 1947. Fortunately there was no loss of life
but the aircraft was a write off.