ZK-AGC Fleet 7-B (c/n 126)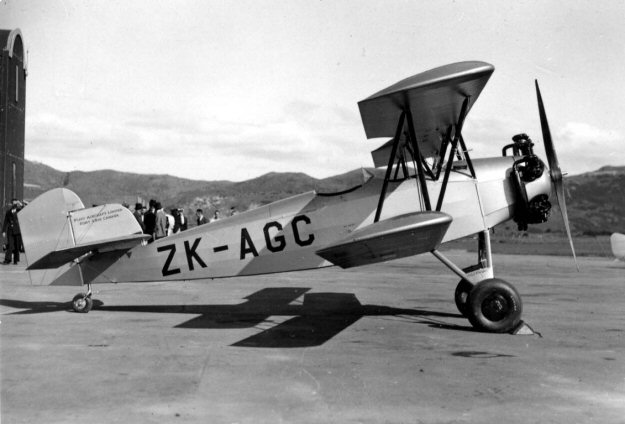 This beautiful shot is from the archives of the Marlborough Aero Club and comes courtesy
of Graham Orphan. For those who are not aware, Graham is not only editor of that excellent
New Zealand-published magazine "Classic Wings" but is also the proud owner of another Fleet,
a Model 16B (c/n 668, ex N128H). By sheer coincidence, I happened to photograph this
latter machine one day at the old Flabob Airport in Rubidoux, California., and that image appears
in my collection under Ron Dupas fine website:
http://1000aircraftphotos.com/Contributions/Coates/1542.htm
Anyway, back to -AGC. This machine was imported in 1937 for the Marlborough Aero Club,
but was unfortunately destroyed in a crash after a few short months of operation. It evidently
flew between a couple of haystacks in May 1938, ripping off the wings (what were they doing?)
and, although the two occupants were not seriously injured, the aircraft was never repaired.
War came along shortly afterwards and the airfield was relegated to military use with the result
that the poor old Fleet was probably scrapped.