ZK-AFF General Aircraft Monospar ST.25 Universal (c/n ST25/84)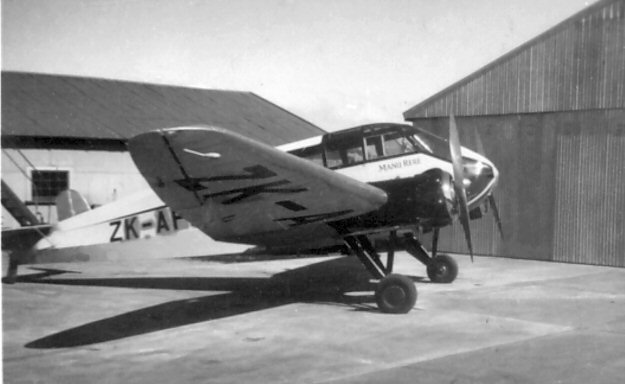 I don't like displaying cropped images. but deviate from this credo if the subject is sufficiently
unusual, such as this image of an ST.25 received from Ken Meeham back in the early 1950s.
It was originally imported at the end of 1936 and was the former G-AEJW. It was operated
by N.Z. Aerial Mapping Company out of Hastings on the North Island's east coast for aerial
photographic work. Why, I wonder, was the rego painted as 'ZK-A' under the starboard wing?
Did the port mainplane only have 'FF' on it or was there some other logo? The norm for the day
would have been to split it as 'ZK-' under one wing and 'AFF' under the other. This machine
was still flying well into the 1980s.