ZK-AEF de Havilland D.H.86 Express (c/n 2330)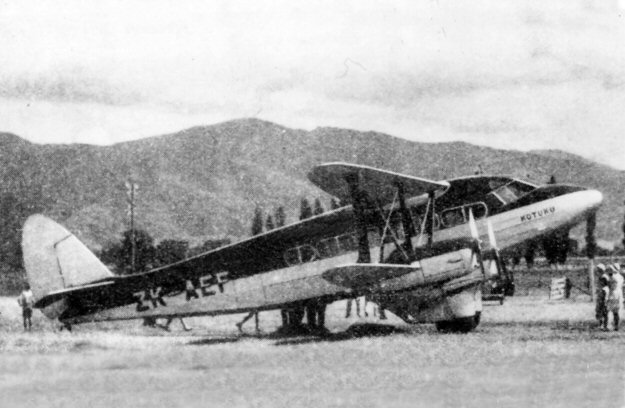 Another of those "do I put it out there or not?" type images (as is the one for ZK-AEG). Again,
for historical sake, I am including them, pending the acquisition of better shots (anybody out there
have them?). ZK-AEF was one of three D.H.86s ordered by Union Airways in 1935. The other
two were -AEG and -AEH). It was named 'Kotuku' (White Heron). It was impressed into the
RNZAF during WW II as NZ552. Like the Rapides it went to Fiji in 1941. This aircraft
unfortunately ran into a ditch whilst being taxied in 1943 and was damaged beyond repair.
Some bits and pieces were returned to New Zealand.