ZK-ADR de Havilland D.H.84 Dragon II (c/n 6090)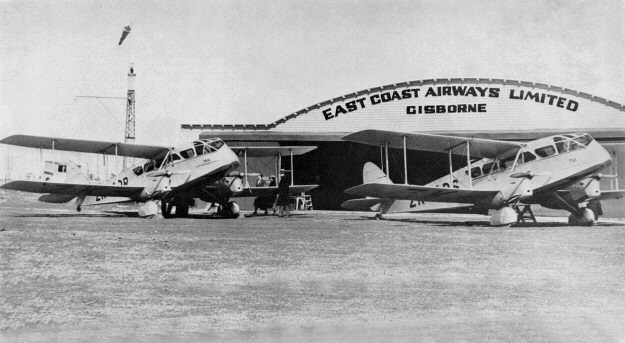 The Dragon was not nearly as popular (nor as numerous) in New Zealand as it was in
Australia. Here are the two Dragons acquired by East Coast Airways in 1935 together
at their Gisborne base. It appears as if ZK-ADR was re-registered ZK-AER at the end of
1937. Just why this was so I am not sure and, if that did happen, what became of the
D.H.60X Moth which was formerly ZK-AER? Anyway, these Rapides were absorbed
into the Union Airways fleet when that organization acquired East Coast in 1938. ZK-ADR
was impressed into the RNZAF as NZ551 and, having been rebuilt in 1946 it re-emerged
as ZK-AHT. It crashed on Mount Hope, Nelson on 30 June 1944, killing airline founder
Bert Mercer who was a passenger. The aircraft was flying low over the Hope Saddle and the
pilot lost control in a violent updraught. The aircraft stalled and dived into the forest below,
splitting open the fuselage when it hit. Apart from Mercer, one other passenger died and the
remaining 5 on board were all injured.