ZK-ACP de Havilland D.H.87 Hornet Moth (c/n 8096)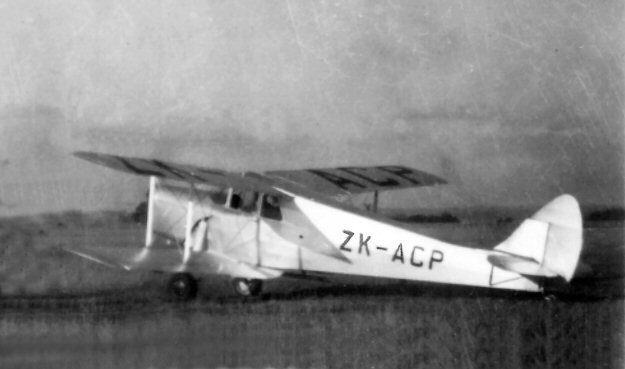 Debatable as to whether this is so poor that I shouldn't have tried to put it out here. This
use of the rego ZK-ACP is somewhat of an anomaly. This aircraft was to have been G-ADSJ
but these marks were not taken up in the U.K. It went instead directly to New Zealand. However,
if it did not get there until 1937, it should, theoretically, have been registered somewhat later than
that, say ZK-AG something or other. It appears that the original ZK-ACP was to have been a
D.H.60G Moth which may not have been taken up. Anyway, Ken Tilley, noted de Havilland
historian, reports that this was first registered 18 Feb 1937 to Air Survey and Transport Co Ltd,
passing to Hawkes Bay and East Coast A/C of Hastings (where I gleaned this fuzzy print) in 1937.
It was destroyed in a crash near Crownthorpe in April 1938.