ZK-ACJ Dessouter I (c/n D10)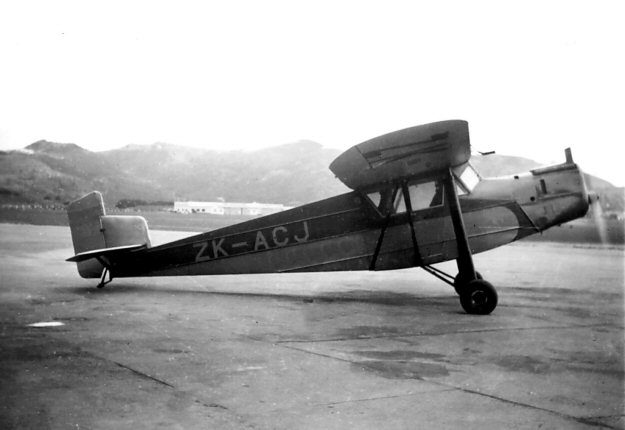 This was the former G-AATI, built in 1929 and exported to New Zealand in December of
that year. It was owned by Blackmore's Air Service for most of its career. It was used in
an experimental air mail service from Hamilton to Taihape in 1933. ZK-ACJ crashed at
Rotorua in 1950.