VH-UYM Taylor J2 Cub (c/n 959)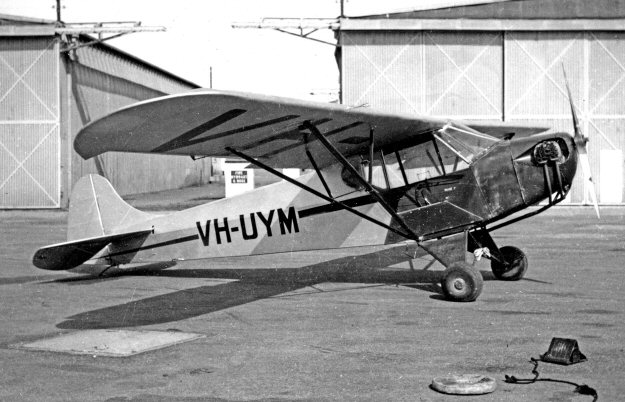 This Taylorcraft, originally imported for a private owner in Sydney in 1937, is still flying. The shots
above and immediately below were taken by Neil Follett (seen here via Geoff Goodall), probably
on the same day in the early 1950s. After several lengthy periods of inactivity during the last seventy
years it has recently been lovingly restored as seen in the contemporary photograph (below) taken
by Phil Vabre at Kyneton in 2006.