VH-UUM B.A. Swallow II (c/n 409)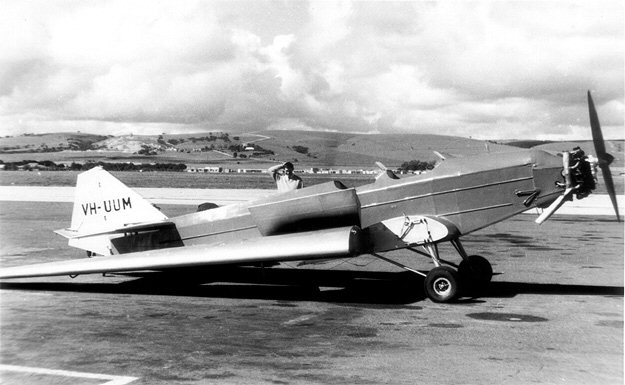 The above shot, showing this Swallow with its wings folded, was taken by Geoff Goodall at Parafield,
Adelaide in 1962. Originally imported in 1935, the aircraft was listed as "under restoration" some
thirty years later. Thirty years after that it was still "being restored" at Lilydale Airfield, Victoria.
David Bevan reported (early 2008, and recently updated in 2013) that work on this project is progress-
ing nicely with possibly an engine run-up sometime in 2013. David's contemporary picture below was
taken in mid-2013. A Pobjoy engine will be fitted. The Cessna 180 bearing the re-allocated rego
VH-UUM has, mercifully, been sold in New Zealand, thus allowing this old bird to retain its original
identity!