VH-UUJ B A Swallow II (c/n 412)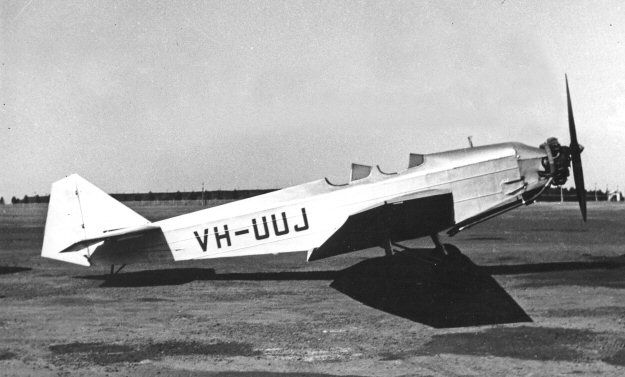 The registration VH-UUJ was originally allocated to a Simmonds Spartan (c/n 47) formerly VQ-FAA,
the first aircraft registered in the colony. In the event, when the ship reached Sydney, (with Genaircos
VQ-FAC and VQ-FAD also aboard) the Spartan, also consigned to General Aircraft Co, was not
taken up. Possibly the aircraft was in very poor shape. The registration -UUJ was then re-assigned to
the B. A. Swallow seen above in this photo from the John Hopton collection. First owner was Adastra
Airways and it was registered on 21 October 1935. Following a crash in October 1937, the original
Pobjoy Cataract engine was swapped out for a Pobjoy Niagara I. VH-UUJ survived the war, but its
CofR lapsed in 1947. I stumbled across its fuselage one day at Bankstown, NSW in 1954 as seen
in the photo below.