VH-USW de Havilland D.H.86 (c/n 2315)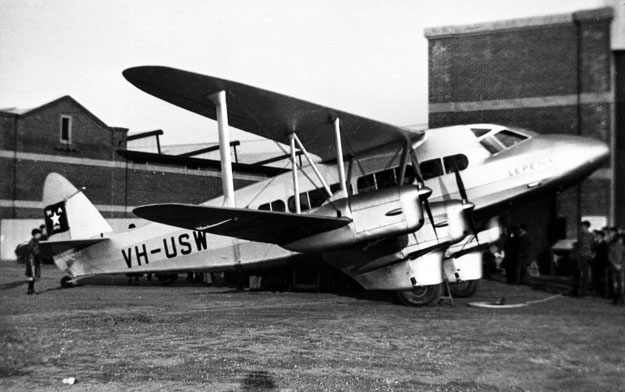 Originally purchased by Holymans Airways of Launceston, Tasmania (where I lived for so many happy
years), VH-USW was given the name

"Lepena".

It transferred to Australian National Airways in 1936.
The images above and immediately below are both from the CAHS archives and show the aircraft with
the ANA flag on the rudder. Image # 3, also from CAHS, shows it pre-ANA days with the Holymans
flag (no apostrophe in the legal name, by the way). During WW II -USW was impressed into service
as A31-4. The two photos at the foot of the page are both from the Geoff Goodall collection and
illustrate -USW (upper) as A31-4 with red cross insignia, while the rare shot beneath that shows it
at Maylands in 1945 when with MacRobertson Miller Aviation Co following its RAAF service. ON
16 December 1945 -USW was operating a scheduled service Perth to Carnarvon flown by senior
Captain James Woods. When nearing Carnarvon the aircraft suddenly dived and violently shook.
Woods landed safely and found that the starboard wheel fairing had detached and struck the tailplane
in flight. A DCA investigation into the incident focussed on whether this could be a clue to the series
of prewar DH86 accidents in Australia. In fact, VH-USW was the only D.H.86 operated in Australia
never to have a fatal accident. Anyway, it continued with MMA, and in March 1946 took part in the
search for the Qantas Avro Lancastrian G-AGLX missing between Ceylon-Cocos Island-Perth. The
D.H.86 made a full search along the WA coastline, with RAAF Liberators and Catalinas but no trace
of the Lancastrian was ever found. Later that year -USW was sold back to the UK to Universal
Flying Services at Oxford and departed Perth on the delivery flight on 19 November 1946 using its
Australian registration but flown by a British crew from the ferrying company B.A.S. However, by
the time they reached India, the crew were so frightened of the aircraft's tail flutter that they abandoned
it at Allahabad, inviting the Indian DCA to dispose of the aircraft as scrap. Universal Flying Services
later took legal action against B.A.S. for breach of contract.. Legally, I suspect, they were up for the
price paid for the aircraft, with no recompense for expenses. Another shot -USW appears on my
page for VH-URT,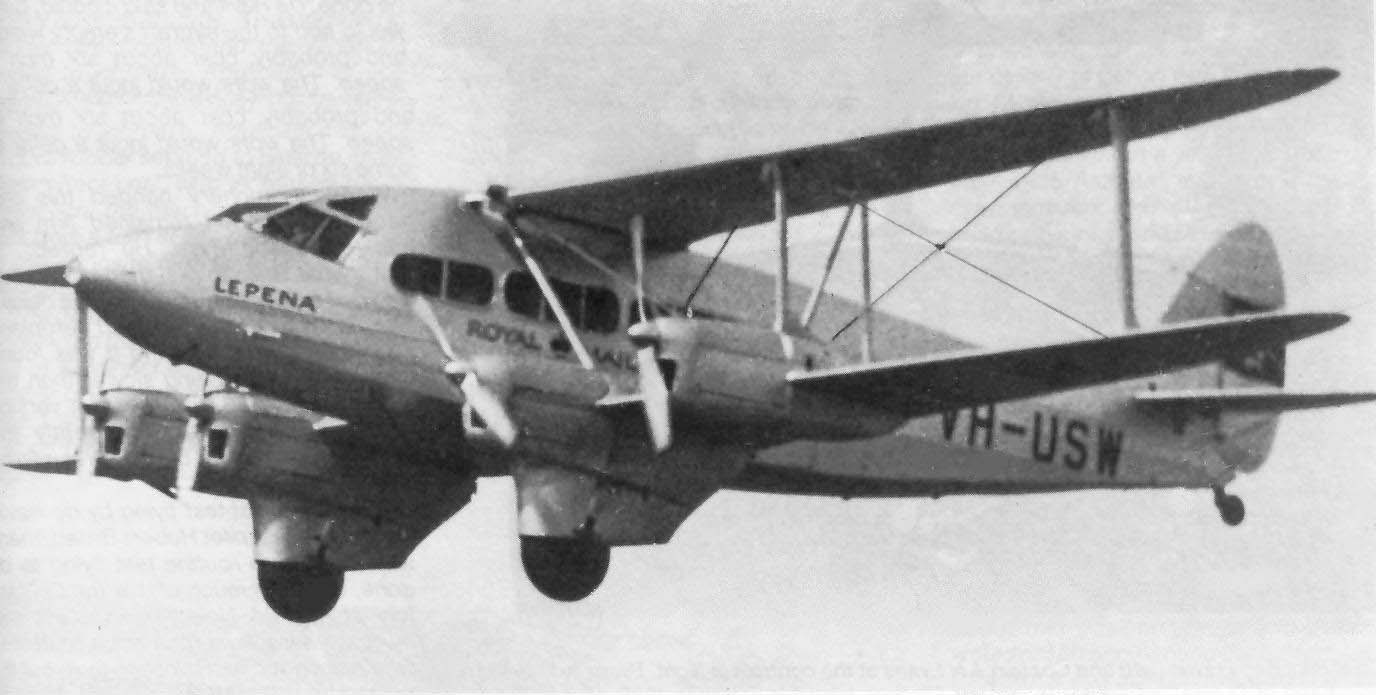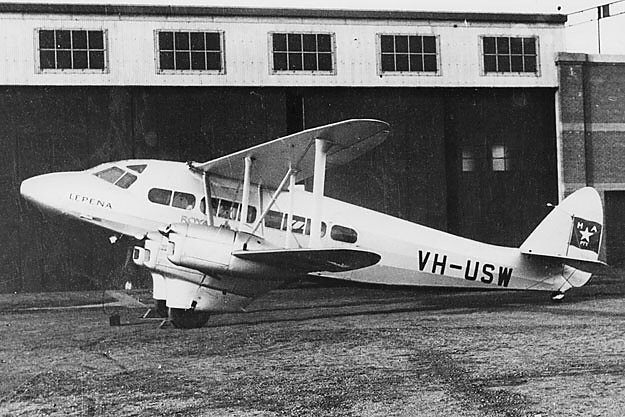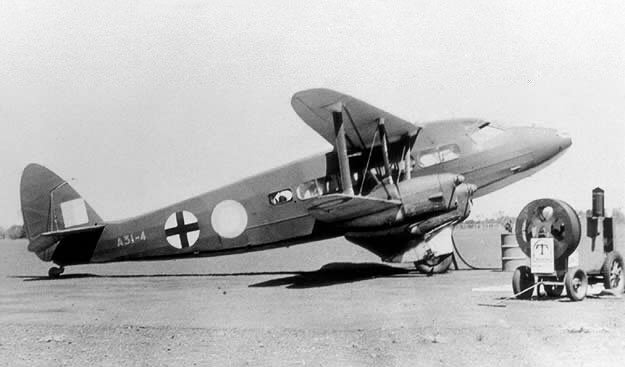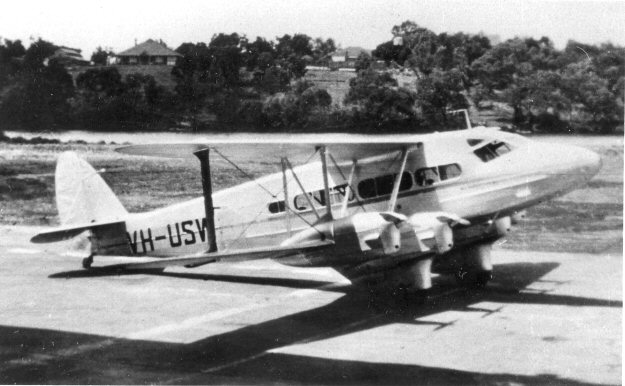 .






.