Additional photographs of VH-USU Fokker F.VIIa/3m "Southern Cross"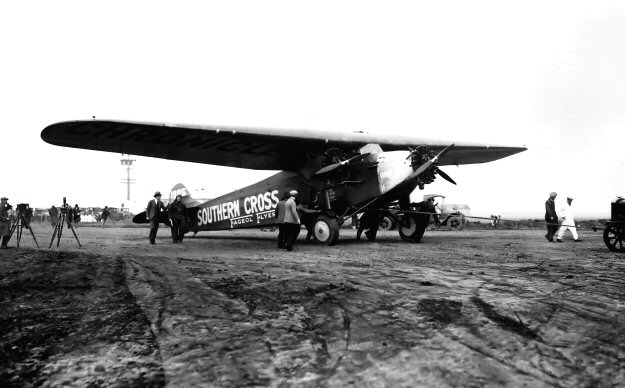 'Fageol Flyer' says the inscription under 'Southern Cross' in this photo from the R.N. Smith collection.
Fageol Motors was founded in 1916 and was primarily a builder of buses. However, in 1928 they
also produced a Fageol Flyer truck, which doubtless the Fokker is advertising. I suspect this photo
was possibly taken in Oakland or San Francisco circa 1928 prior to its epic trans-Pacific flight, since
it is carrying its US regisration 1985 on the tail.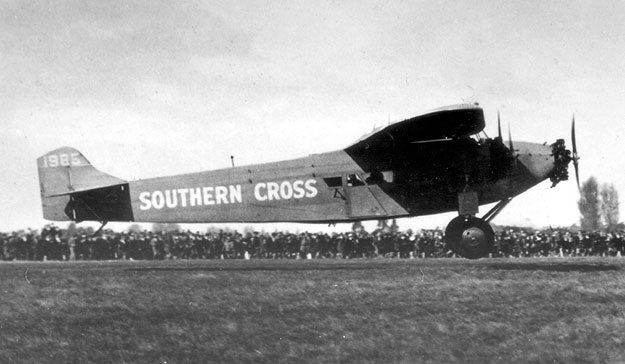 Here is "Southern Cross" arriving at Brisbane after its record breaking flight from San Francisco
on 11 September 1928. Note plain number 1985 on rudder. This, course, should have been
NC1985. In those days the "NC" was often omitted. Sometimes just the "C: was prefixed. Note
hoards of enthusiasts!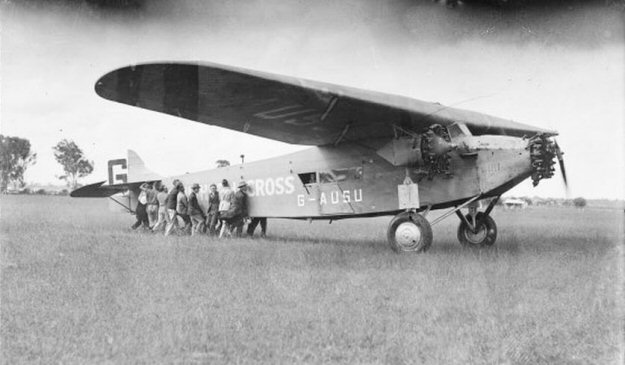 Above is a rare shot from the Fairfax archives (via the NLA) showing Southeern Cross as G-AUSU.
Date and venue unknown , but probably around 1930 since it became VH- early in 1931.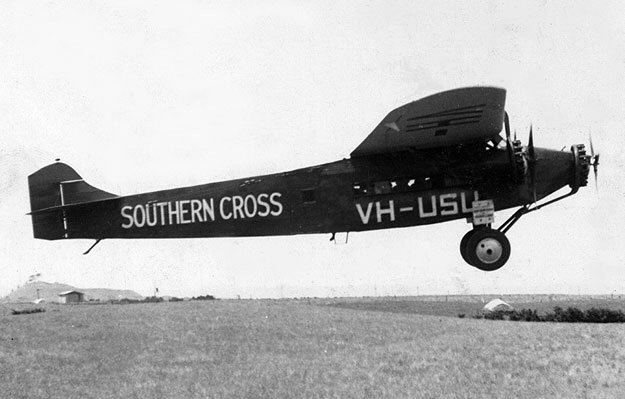 Here's a nice shot of "Southern Cross" taking off. This photograph was taken whilst the aircraft was
on a tour of New Zealand in 1933. Note revised exhaust systems on the engines compared to the
shot of "1985" above. Also, the cabin windows have been revised. Clearly the aircraft had under-
gone extensive refurbishment following its trans-Pacific odyssey.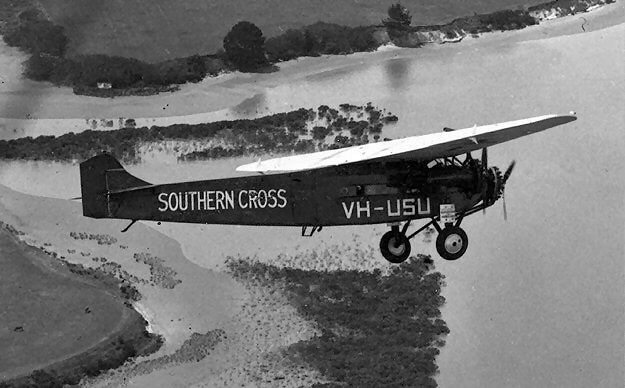 ........and, above and below, two more photographs of VH-USU on its 1933 New Zealand tour..
Above, "Southern Cross" is seen banking over Mangere, New Zealand, in what is now the locale
of Auckland International Airport. This shot and the top two historic images are from the archives
of the Airways Museum and Civil Aviation Historical Society (of Australia).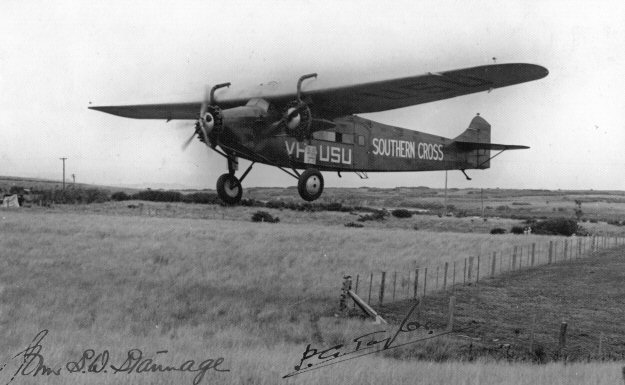 This photograph is from the Paul Tolenaars collection and shows VH-USU landing at Auckland.
The original of this photo was signed by the wireless operator John S.W. Stannage and co-pilot
and Australian aviation personality P.G. Taylor. Too bad Smithy didn't also sign it, although even
as is, it is an historic document, Paul!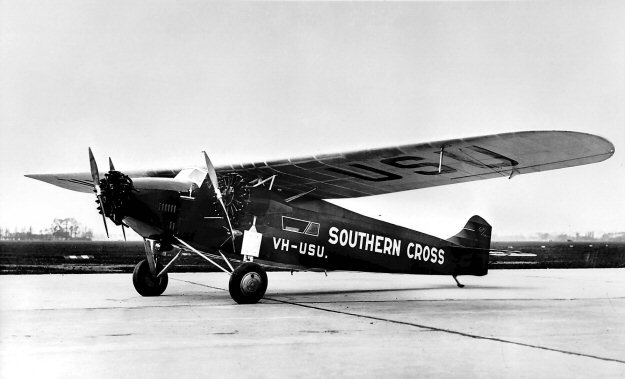 Finally, another nice photograph from the R.N. Smith collection, showing VH-USU with a smaller
rendition of the rego. (Love the period after the -USU. fairly common in those days). Could this
possibly have been taken in the US before the aircraft set off, just after it had been re-registered
from 1985 to VH-USU?