VH-USQ Cierva C.30A Autogiro (c/n 772)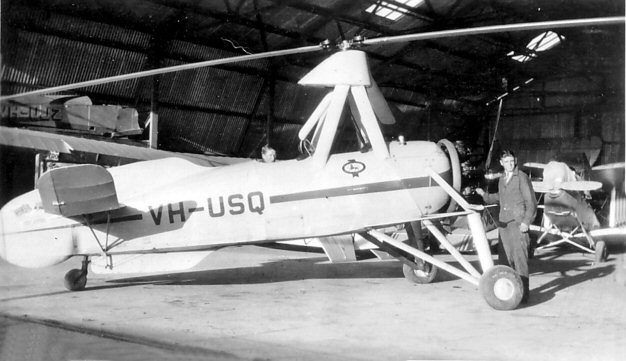 Three Cierva C.30A machines were imported into Australia during 1935, represented by VH-USQ, seen
above, VH-USR (next entry) and VH-UUQ. These interesting machines were designed by Don Juan
de la Cierva, the Spanish inventor of the first practical rotary wing aircraft. His earlier designs had been
built around Avro aircraft, although the C.30A was a brand new design, some 66 of which were built.
The shot below is from the Geoff Goodall collection and was taken in Maylands (Perth, WA) in 1935.
Just what the machine was doing out there is not clear, since it was a NSW registered aircraft for all of
its active life. (It was withdrawn from use in 1940).