VH-USC de Havilland D.H.86A (c/n 2307)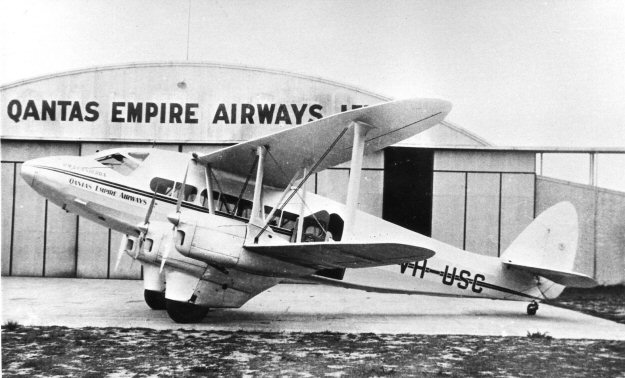 Imported into Australia in 1934, VH-USC was originally operated by Qantas on part of Imperial
Airways' route from London to Sydney. It was sold in 1938 to MacRobertson Miller Aviation who
used it on their longer distance routes out of Perth up the West Australian coast to Darwin. It was
impressed into RAAF service in 1940 as A31-5. The photo immediately below, from the archives
of the Civil Aviation Historical Society shows it circa 1934, probably at Darwin . Following that
(photo # 4) shows it in wartime camouflage although wearing civil registrations. -USC was restored
to Qantas in 1942 and was written off in a crash at Darwin on Oct 9th, 1944. By that time it had
amassed an impressive 11,664 hours. Remarkable for a fabric covered airliner. The image above is
from the Geoff Goodall collection, while at the foot of the page is a reproduction (via the John Oxley
Library collection) of the cover of the 1936 Queenslander Annual which featured -USC as its piece
de resistance. Photo No 3 is from the G.A. Robinson collection.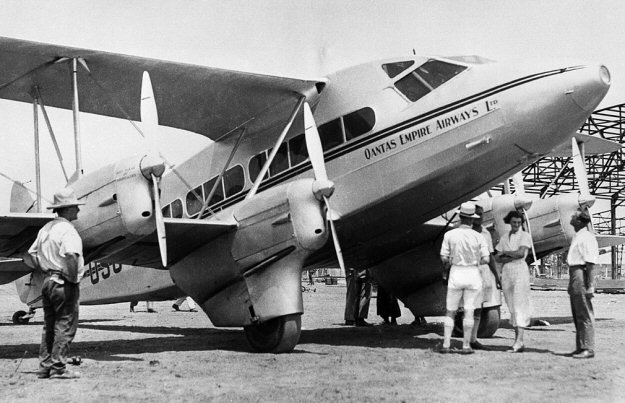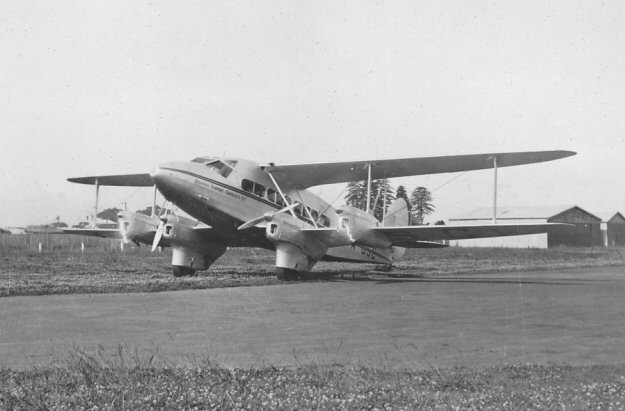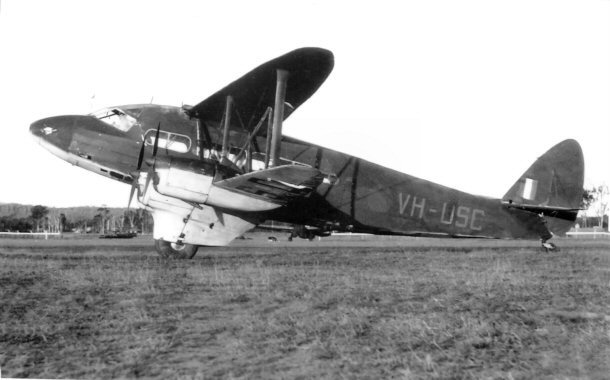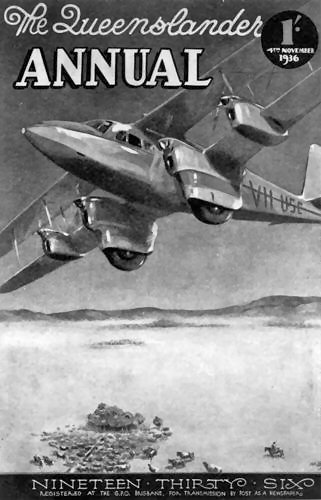 .