VH-URD De Havilland DH 84 Dragon (c/n 6037)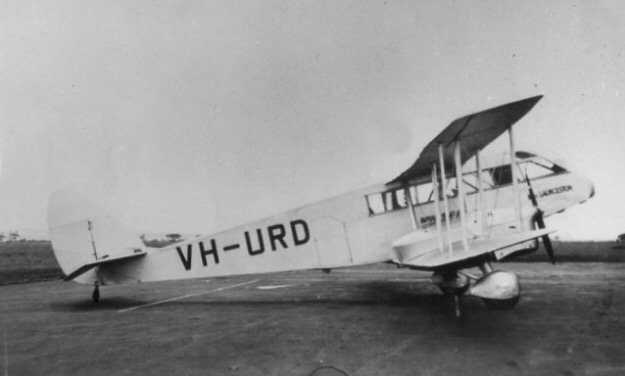 VH-URD was imported in 1933 and sold to Tasmanian Aerial Services Pty. Ltd of Launceston,
Tasmania, (a delightful city in which I lived for a number of years). It was named '

Miss Launceston'

,
and is seen (above) in this poor image at Hatfield prior to delivery. The photo immediately below
shows it with the 'T.A.S.' logo on the fin. This company was a forerunner of Holyman's Airways,
which, in turn, was a progenitor of Australian National Airways. It was renamed

'Yoorana'

in 1936,
to be keeping with all ANA fleet names, whose "last three" had to be ".....ana". It was impressed
into RAAF service during WW II as A34-7. By 1944 the Air Force no longer required its services
and it reverted to VH-URD, going to Aircrafts Pty Ltd of Archerfield, Brisbane. At the foot of the
page is a very nice (and very rare) shot of it with APL's logo on the fin from the John Oxley Library,
State Library of Queensland collection. In 1948 -URD was sold to the Roman Catholic Mission
of the Holy Ghost based at Alexishafen, New Guinea. Qantas purchased it in October of 1950 for
their New Guinea routes only to have it destroyed in a crash at Menyamya, New Guinea in Dec-
ember 1951.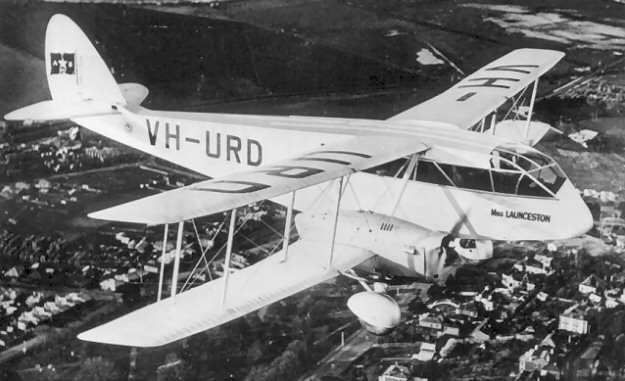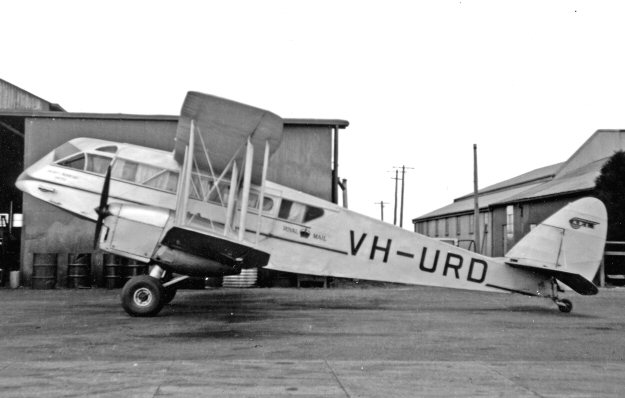 .