VH-UPR Desoutter Mk II (c/n D.35)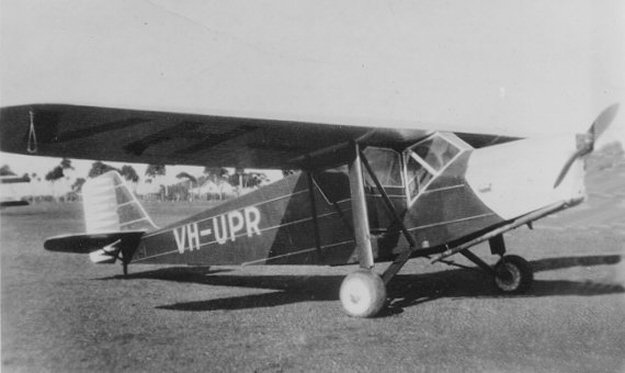 Plenty of shots of this Desoutter, imported in December of 1930 for Hart Aircraft Services Pty
Ltd of Essendon. Augmenting my own above is an aerial one from the archives of the CAHS
(via Phil Vabre) immediately below. Photo # 3, with appropriate caption is from Keith Webb
and shows the result of a crash of -UPR on Deal Island following a take-off from Sale, Victoria
on 3 July 1933. Keith advises that this photograph came from Max Huxley, whose father was
the lighthouse keeper. Anyway the aircraft was subsequently repaired and has been actively flying
more or less ever since. In 1945 it was sold to F.J. (Jack) Williams of Nhill. Photo No 4 is from
the CofA and was probably taken at around that time. For a while it was at the Air Museum in
Moorabbin, although Neil Follett has recently provided the lower shot (# 5) of it in a hangar at Lily-
dale, Victoria in 2005. (Note wing of B.A.Swallow VH-UUM propped against the wall!).


2.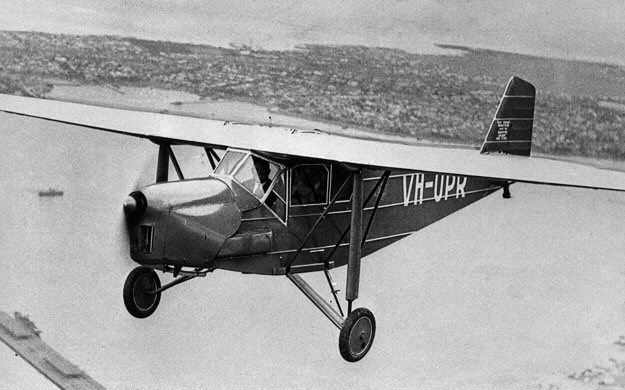 3.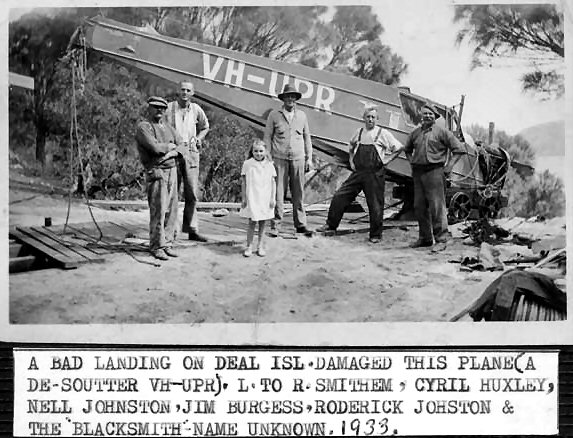 4.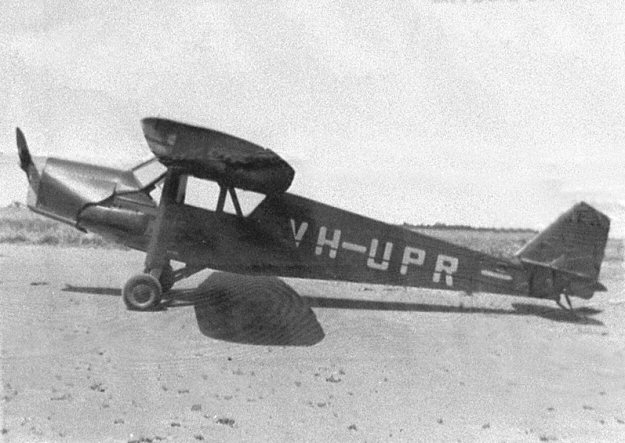 5.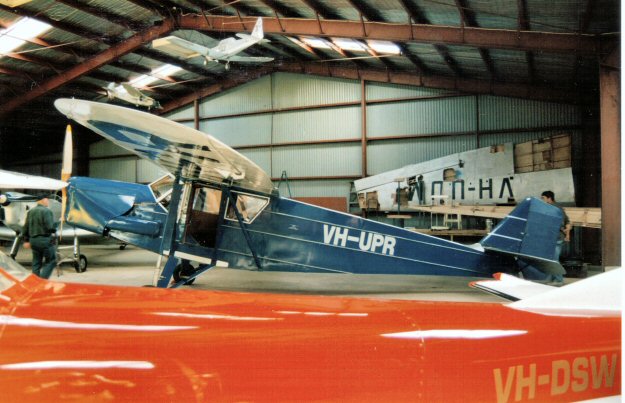 .