VH-UPA de Havilland D.H. 80A Puss Moth (c/n 2022)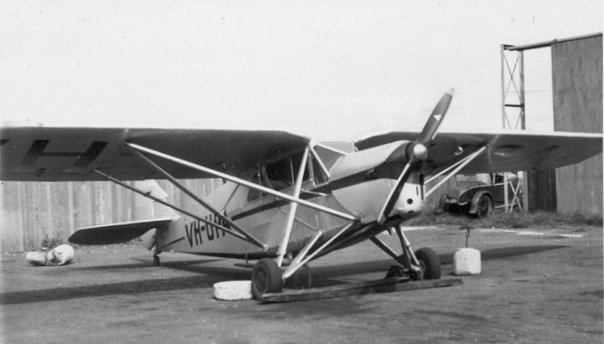 A badly cropped photograph. However, I know how difficult it was at times, at Bankstown where
this shot was taken, to get far enough away from a subject to get it all in . Originally registered to
Qantas at Brisbane in 1930, it had a series of owners in the 1930s and 40s and was re-registered
VH-ABU in 1948. The image below was taken from a placard at the Hinkler House Memorial
Museum (in Bundaberg) where this aircraft is preserved in memory of that great aviator. It illustrates
the machine as originally flown in Qantas markings. Finally, the shot at the foot of the page was taken
from a Qantas archives snapshot showing the aircraft in the early 1930s when it was operated by the
airline.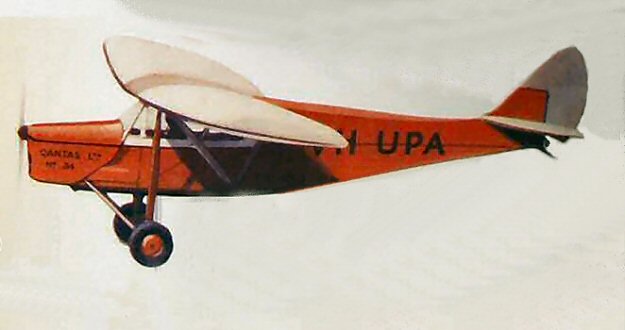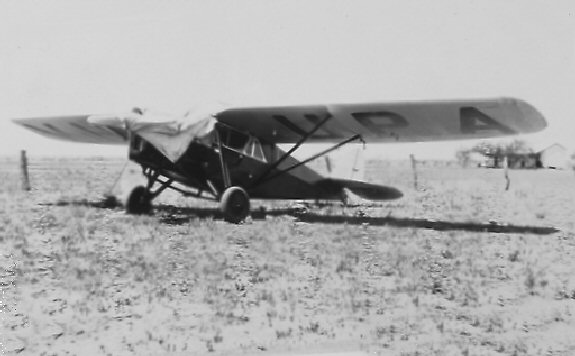 .