VH-UNQ de Havilland D.H. 60M Moth (c/n 1464)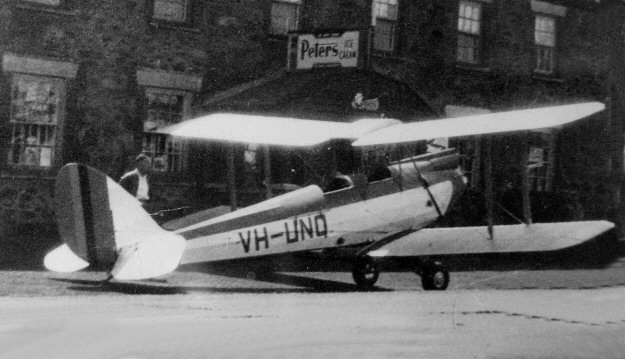 Originally owned by the Shell Company of Australia Ltd, this Moth had several owners before being
acquired by the Tasmanian Aero Club in June 1937. Correspondent Denis Kidd of Herald Island,
New Zealand was recently (April 2011) in Tassie and visited the small town of Swansea on the
East Coast. In the 'A. Morris' general store he found a photograph of -UNQ outside that very same
store. My rendition above is a close up of the original image which Denis sent to me, (below) and,
just for fun, a photo of Morris' store as it appears today! . The Aero Club kept it until September
1944 (it obviously was not impressed into the RAAF for some reason) when it was sold to the Royal
Victorian Aero Club, then based at Essendon. The shot at the foot of the page from my own
collection shows the Moth when it was with the RVAC, circa 1945. VH-UNQ was written off
when it crashed and was destroyed by fire at Sale, Victoria on 14 April 1946.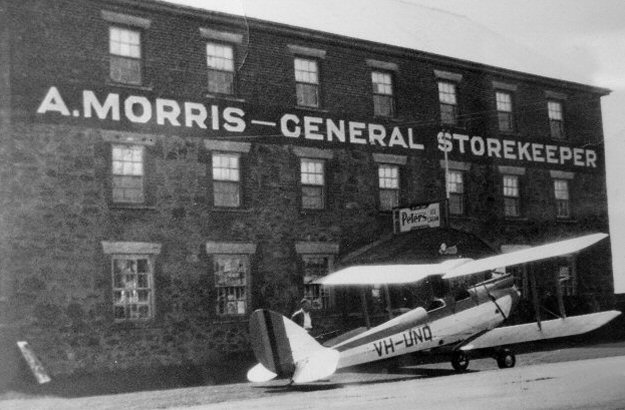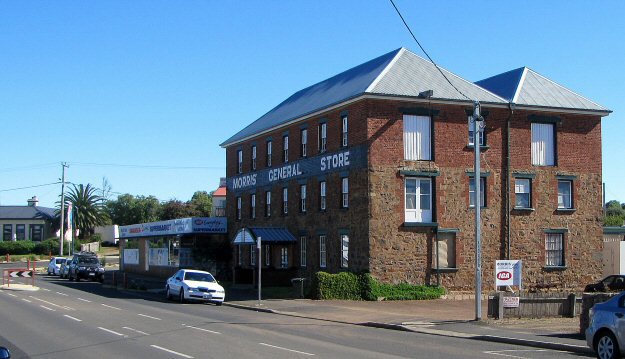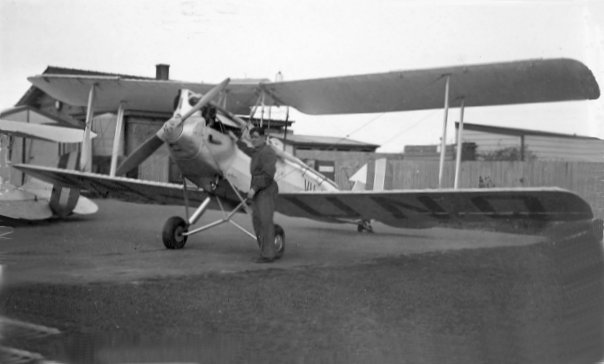 .