VH-UMO D.H. 60M Moth (c/n 1379)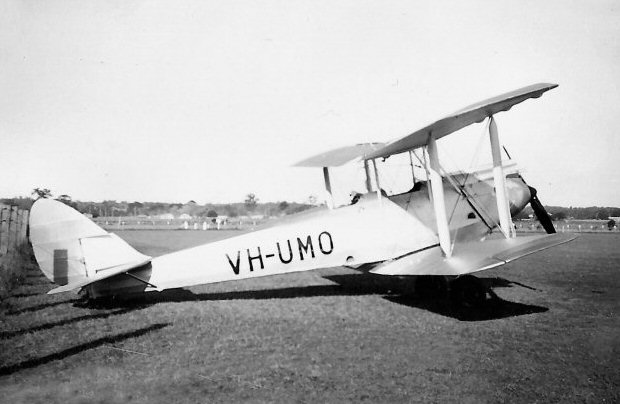 The above image is from an old and grainy shot taken at Archerfield in 1946 when the aircraft was
operated by Queensland Flying Services. I have a note to the effect that at some point in time it was
fitted with a canopy. Clearly it also underwent an engine change by the time the photograph below
was taken by Bob Neate at the Narromine, NSW air show in April 1964. (Image via the the Geoff
Goodall collection). Either the original Gipsy 1 had been inverted or had been replaced with a Tiger
Moth's Gipsy Major 1C. This Moth was active into the 1990s but is no longer on the register.
.
.