VH-UJT Atlantic-Fokker 4 Universal (c/n 436)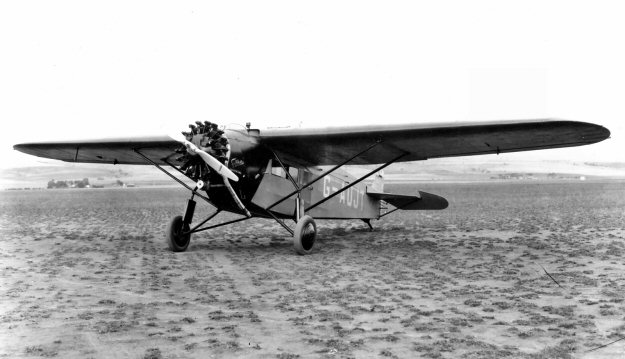 The rare image above showing -UJT as G-A was taken at Parafield in 1929 and is from the
archives of the Civil Aviation Historical Society of South Australia. This Fokker had been
imported from the USA in that same year having formerly been registered NC8046. The
Universals were built by the Atlantic Aircraft Corporation, Fokker's American subsidiary est-
ablished during the 1920's to build and sell aircraft there from Europe and who later founded
a Canadian Company to build the world's first purpose-built bush plane, the Noorduyn Norse-
man. By 1930, the machine had been re-registered VH-UJT as seen in the photo immediately
below from the Horrie Miller collection (via the NLA). Following that is a photo from the
Robert Milburn collection. Evidently the caption on the back of this image has the inscription
'Fokker Ambulance Pilot Klienig'. Any details regarding its use by the Flying Doctor Service
or other medical support activities would be welcomed.. The final shot, at the foot of the page,
also from the Horrie Miller collection shows -UJT outside Holyman's hanger in Adelaide,
although the aircraft was never owned by Holyman's, serving most of its life with MacRobertson-
Miller Aviation. It was later sold to the Catholic Mission of the Holy Ghost in Alexishafen,
New Guinea in 1939. It crashed shortly afterwards and was struck off the register in June of
1939. ..