VH-UUR Klemm L 25d II (c/n 796)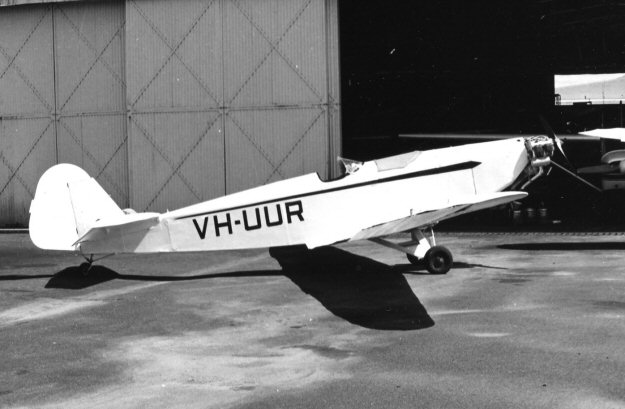 VH-UUR at Bankstown in March 1975 looking good in an attractive new paint scheme (Photo by
Geoff Goodall). . Owned for many decades by Alex Oliver who was a regular at country airshows
where he did an impressive flying display for such an elderly aircraft, culminating in a slow flypast in
which he could make the aircraft almost stationary in front of the crowd in even the lightest breeze!
This old bird is still flying as evidenced by the recent shot (immediately below) by Phil Vabre taken
at Luskintyre, NSW in October of 2001. The pilot and owner of this nice craft is Roy Fox, seated
in the cockpit. VH-UUR first came on to the register in 1936, and was originally delivered to Father
Frederick Zeigler, a Swiss priest ministering in New Guinea at The Catholic Mission of the Holy
Ghost in Alexishafen. It still carries the name Fr. Zeigler gave it - 'St. Paulus', under the cockpit.
In 1960, an 85 hp Continental engine replaced the 75 hp Seimens originally fitted. The photo at
the foot of the page was taken by Danny Tanner at St. Arnaud, Victoria in Novermber 1983. .