G-AUNZ Ryan B.1 Brougham (c/n 47)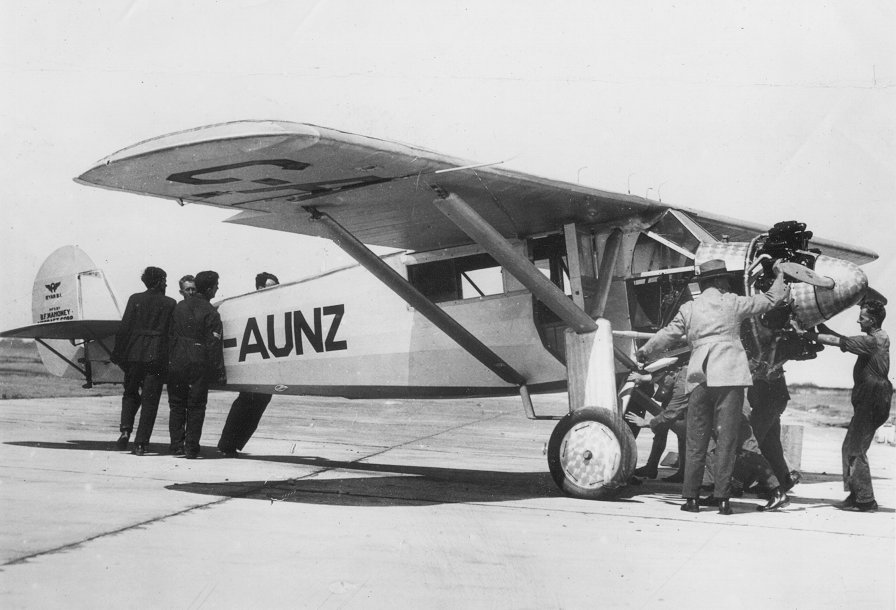 Two rare photographs. This Ryan was not given a "Spirit" name, but rather carried the moniker
"Ao-Tea-Roa" (the Maori name for New Zealand). In the event it never actually received an
Australian Certificate of Registration, being lost in the Tasman Sea on 10 January1928 on a flight
from the RAAF Base at Richmond, NSW to New Zealand. It would appear that the plethora of
mechanics couldn't fix whatever the problem was. The photo below was taken at Richmond in
1928 and is from the Roy Maddon collection (via Jim Turner).