G-AUEB Bristol Fighter F.2B (c/n 4965)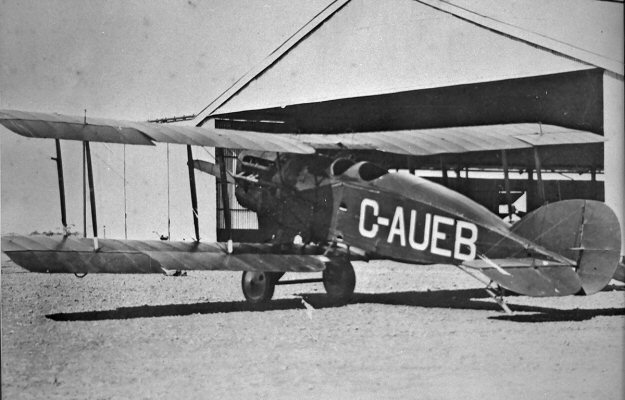 Records indicate that this old bird was originally a Bristol Fighter when first registered. Formerly
H1248 with the RAF, it was converted to Bristol Tourer standard somewhere around October of
1924, after having been exported to Australia. The photo above is from Qantas' archives. The
shot immediately below is from the John Oxley Library, State Library of Queensland collection
and shows the Bristol, circa 1924, when used by Qantas as an air ambulance. The two photos at
the foot of the page are from the John Hopton collection and depict (upper, from a photo taken
by early Australian airline pilot Jason Hassard) G-AUEB at the Larkin Aircraft Supply Coimpany
at Coode Island, Melbourne carryong the name 'Storm Bird' and (lower) the same machine being
assembled at Port Moresby, circa 1927 after it had been acquired by Bulolo Goldfields Aeroplane
Service Ltd. The ancient aircraft was written off in a crash at Wau, New Guinea on 17 April 1928.