VH-UZP Lockheed 10B Electra (c/n 1109)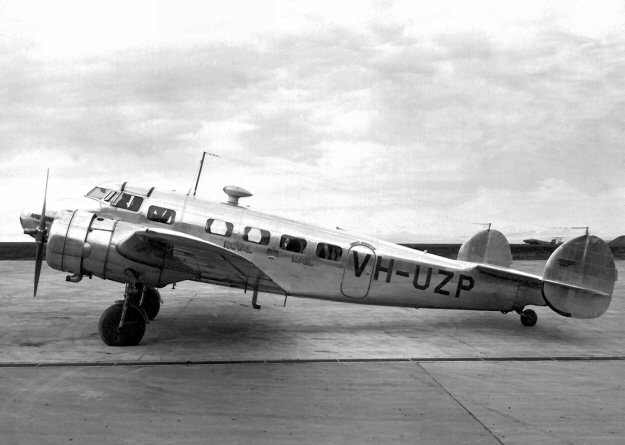 This Electra was imported by Ansett in September of 1937. It was named "Ansalanta" -UZP
had many forced landing mishaps during its career, but none so severe as the one on 16 May
1946 when it flew into the ground in heavy rain near Virginia, South Australia, while on an instru-
ment approach to Adelaide's Parafield airport Fortunately there were only minor injuries to
the twelve souls on board, even though the aircraft wound up on its back with the engines ripped
off. Incredibly they all got up, brushed themselves off, and walked away from the wreck, one
passenger stopping to dowse the beginnings of a fire with mud from the paddock! Dinkum, so
they tell me. The fuselage wound up as a pigeon loft for many years. The faded color shot
below is from the CAHS collection, whilst photo # 3 shows the aftermath of the above mentioned
crash and was taken by the DCA accident investigator K. Burr. At the foot of the page is a photo
from the Lindsay Wise collection (via the CAHS) of the control panel of VH-UZP.