VH-UZN Lockheed 10B Electra (c/n 1106)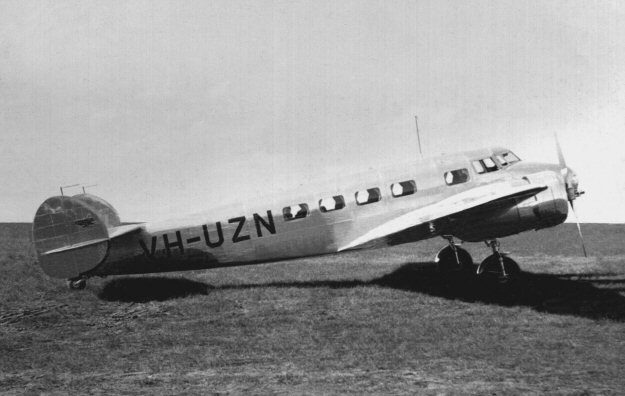 Imported new for Ansett Airways, VH-UZN was named "Ansirius". It was destroyed in the disastrous
hangar fire at Essendon Airport, Melbourne on February 28, 1939. A fire which almost put the fledgling
Ansett Airways out of business. For more on this, and other Australian Lockheeds, visit:
http://www.adastron.com/lockheed/electra/vh-uzn.htm
The following historic photograph comes from the collection of Mr. Lindsay Wise, a member of the Civil
Aviation Historical Society in Australia. Mr. Wise was a former Ansett employee: For more on the Society
and the history of Australia' Department of Civil Aviation, go to: http://www.airwaysmuseum.com/
This photograph is copyright the CAHS and must not be used without permission.