VH-UYD Waco YKS-6 (c/n 4534)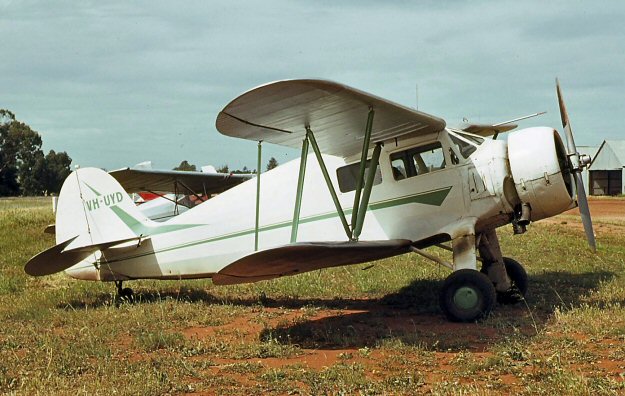 This Waco was imported in 1937 for Adastra Airways Ltd and as such is the subject of a detailed
review under Ron Cuskelly's excellent site at: http://www.adastra.adastron.com/aircraft/waco/vh-uyd.htm
Images of it an earlier times can also be found there. The above color shot was taken by Bob Neate
at Griffith NSW in October 1965 (via Geoff Goodall) and shows the Waco when it worked for Auto-
serve Pty Ltd). In 1965 it was acquired by John N. Treloar, then of Broken Hill. Mr. Treloar has
owned it ever since and it is now resident in South Australia.