VH-UYC Douglas DC-2-210 (c/n 1566)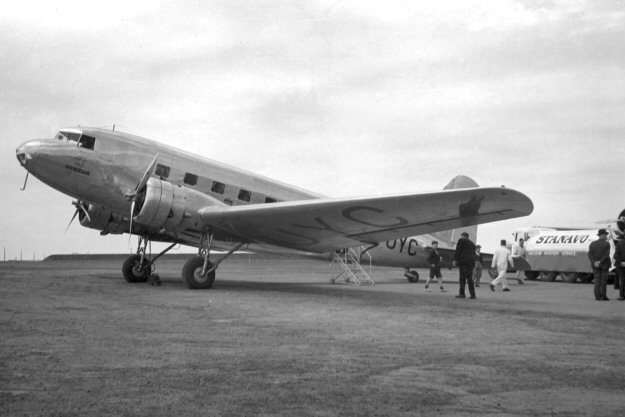 This is the ill fated VH-UYC which crashed into Mt. Dandenong on October 25, 1938 the crew
becoming disoriented in heavy cloud on a flight from Adelaide to Melbourne. The aircraft was
originally imported for Airlines of Australia Ltd in 1937 who named it

'Kyeema'

. It was trans-
ferred to Australian National Airlines in January 1937. For a complete description of the fatal
crash go to: http://www.casa.gov.au/fsa/1998/nov/kyeema.pdf
My photo immediately below came from ANA. The others are via the CAHS archives, the above
being by W. A. Walker at Essendon in October 1937. Note interesting nose shot at the foot of
the page, probably taken whilst the aircraft was being assembled at Melbourne in 1937.