VH-UYB Douglas DC-2-210 (c/n 1563)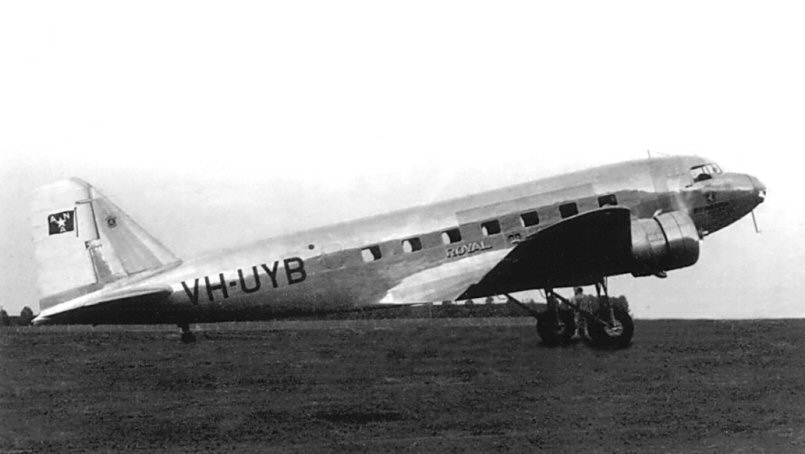 This DC-2 was imported new for Australian National Airways, Ltd. in 1937, who named it
"Pengana". Although it had a mishap in 1939 (it crashed into the Cooks River after overrunning
the runway at Mascot Airport in September of 1939), VH-UYB went on to serve faithfully
(mainly on the Adelaide - Melbourne route) until it was broken up in January 1948. Can you imagine
"breaking up" a DC-2 today? The lower close-up shot is from the Maurice Austin collection,
circa 1939, while the image at the foot of the page is via the State Library of New Soith Wales
collection.