VH-UXV Aeronca 100 (c/n AB.105)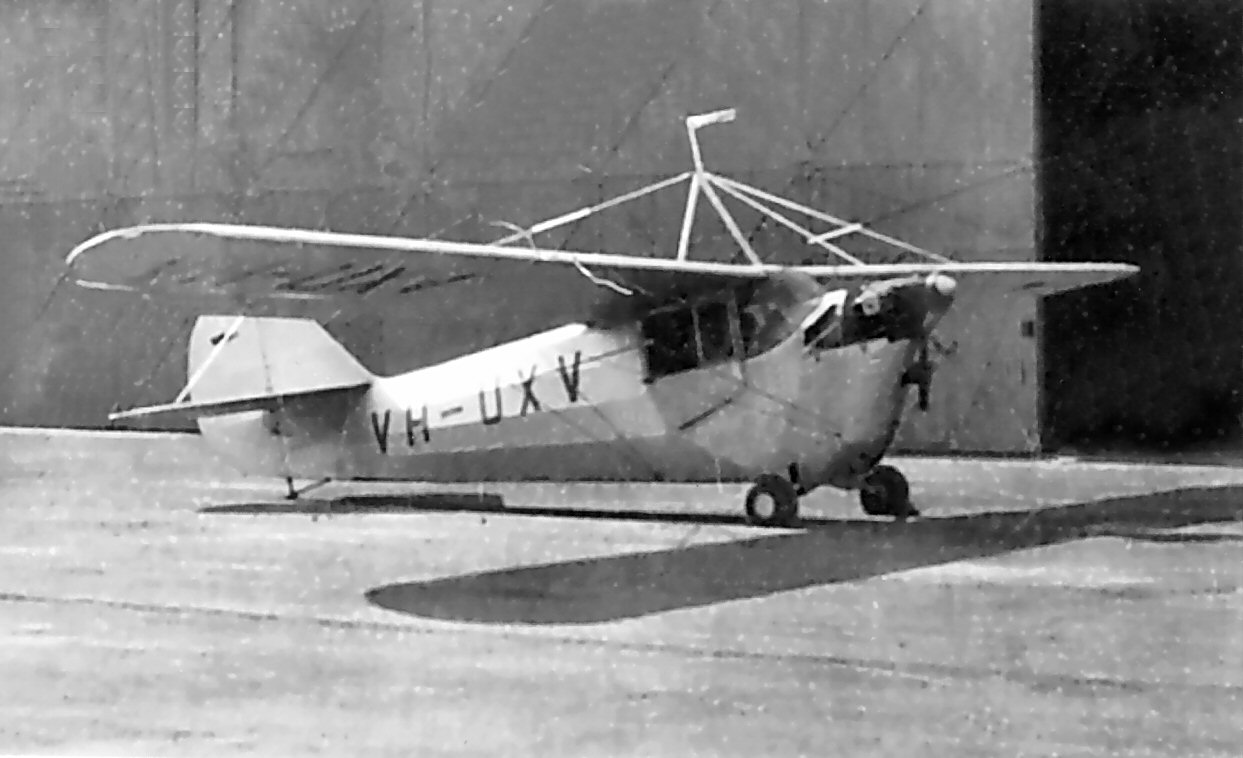 The Aeronca 100 was the Aeronca C.3 built under license in England, and powered with a 36 hp
J.A.P. J.99 engine, versus the Aeronca E-113A power-plant normally fitted to American examples.
The scratchy shot above was taken at Bankstown whilst in the photo below, via Bruce Robinson,
it is seen sheltering in the lee of the wing of the Avro 618 Ten VH-UXX at an air show. -UXV was
withdrawn from use during the war, and then sold in Fiji in 1949, becoming VQ-FAJ. As late as
1997 it was reputed to be reposing in a garage in New Zealand.