VH-UXU Aeronca 100 (c/n AB.104)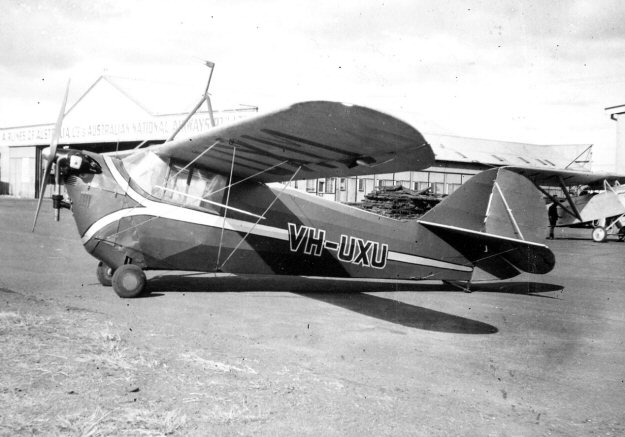 Well, here's a very nice photograph from the Frank Walters collection (via Geoff Goodall) taken at
Mascot in 1938 of an Aeronca first registered in March 1937. The original owners are listed as Aerial
Transport Co Pty Ltd of Sydney and Southern Airlines and Freighters Ltd of Melbourne, although I
have no records of the connection between the two companies. In any case, both titles seem a little
grandiose for an Aeronca 100! In June 1938 is was sold to a Mr.W.H.J. Colville of Cremorne, NSW.
In the shot below, from the State Library of NSW collection, it is seen being refueled at the country
post office-cum-petrol station in rural Byrock, NSW, (not quite 'back o' Bourke', but getting on) .
Following a couple more owners in NSW and Queensland, the aircraft evidently lie dormant during
the war years and was officially stricken from the register in 1947.