VH-UXR Hillson Praga (c/n HA.22)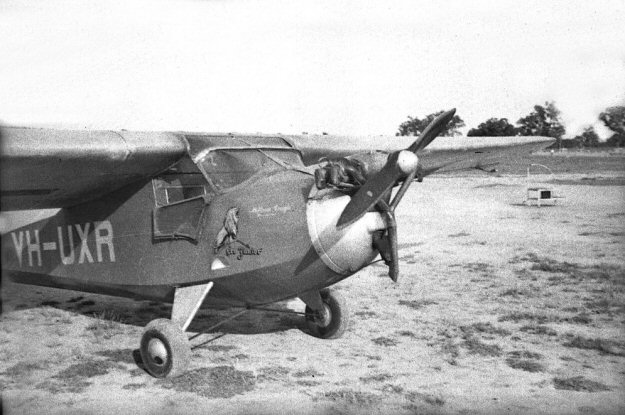 Third of the three Pragas imported by Light Aircraft Pty Ltd of Camden, NSW was VH-UXR.
The above image is from the Bob Neate collection, whilst the two below, via Graeme Parsons,
are courtesy of the Camden Library and Historical Society (top) and the NLA (bottom). The
NLA's lo-res photo at the foot of the page shows all three Australian-registered Pragas together
at Camden in 1939. . They are VH-UXR, VH-UVP and VH-UXQ. In the photo above the
art work on the nose depicts a lion, accompanied by the name 'Leo Junior'. After a couple of
owners (one in Wagga, one in Melbourne) -UXR was written off when it crashed on landing at
Coode Island, Victoria on 11 September 1943.